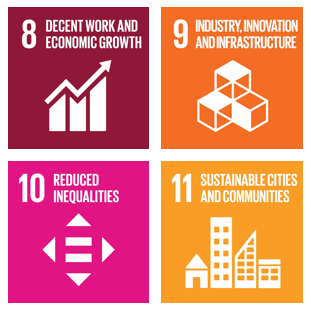 Introduction to Module 3
The purpose of 'Prosperity' SDGs - SDGs 8, 9, 10 & 11 - is to ensure that all human beings can enjoy prosperous and fulfilling lives and that economic, social and technological progress occurs in harmony with nature.

This module will feature experts who have worked towards the achievement of the 'Prosperity' SDGs. As well as exploring how legal professionals can work alongside their clients to support the targets of these SDGs.

Structure
Session 1: Introductory Panel Session
Session 2: Expert Lecture
Session 3: Live Workshop Activity
Session 4: Case Study - Live Example of Pro Bono Partnerships in Practice
Session 5: Wrap Up and Q&A
Created with